Building a 360° agency the Jungle Creations way

Jungle Creations is a leading social publisher which utilises the power of viral content to market their media brands as well as its clients. With 100+ employees in offices in London and New York, the company has demonstrated the rapid growth potential within the industry.

29-year-old CEO Jamie Bolding began producing viral content in his mother's house in 2014. Six years later his company is creating videos for household name-clients including Baileys, GSK and Pepsi. Such marketing videos are garnering up to 5 billion views per month, earning $16.6 million last year.

In order to produce and maximise viral content, Jungle Creations owns a number of businesses under its umbrella. VT is Jungle Creation's "flagship" channel and has over 39 million followers across Facebook, Instagram, YouTube, Snapchat and TikTok. The channel attracts 1.5 billion views per month including over 800 million sponsored views. VT's content mainly focuses on news and entertainment that resonates with millennials and Gen Z's.

Although it may appear that viral content surfaces accidentally (eg the laughing Chewbacca mom), purposely creating viral media serves as a lucrative business opportunity. Jungle Creations creates campaigns for their clients and then uses social media algorithms to turn them viral. Viral content keeps audiences engaged and encourages them to share the content, thus, the audience ends up doing a lot of the leg work in terms of content distribution.

In order to place the right client in front of the right audiences, Bolding realised that certain clients might not suit VT's style. Jungle Creations thereby grew a plethora of diverse channels that promote different content to different audiences.
Recognising the value in food-related content, Bolding married the power of visuals with the hunger of the younger generations. Consequently, Jungle Creations owns Twisted, which is now the UK's #1 food and drink Facebook page with over 500 million sponsored views.

Twisted even has its own delivery-only restaurant, expanding to six branches. Twisted also recently partnered with Dubai Tourism as part of their pop-up virtual restaurant Twisted Dubai. Their partnered campaign aims to drive Brits to Dubai. The channel now aims to expand its delivery-only restaurants to all major UK cities.

Prior to the Coronavirus pandemic, Twisted also launched an open studio to the public in London's Market Hall West End, giving them an insight into how their cooking shows are made.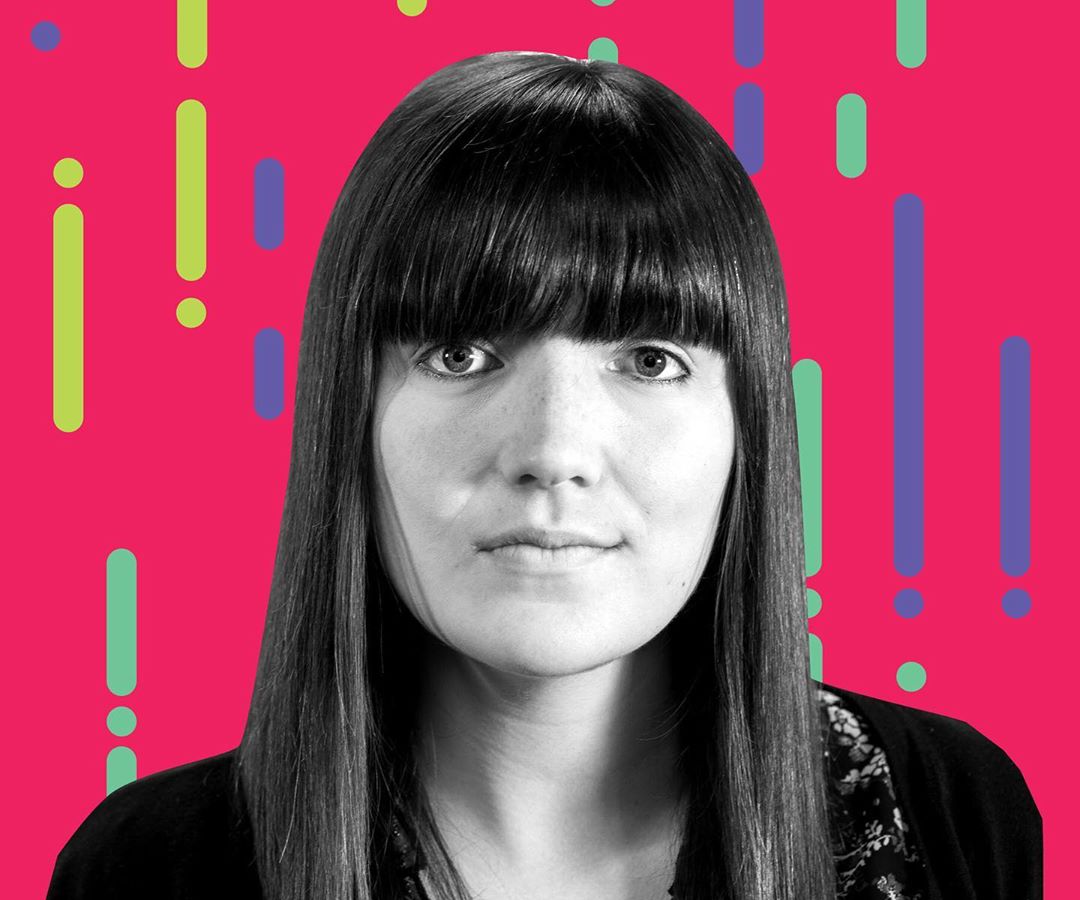 "Twisted has built a huge audience of passionate fans over the last few years and we are always working on innovative, impactful and meaningful ways to help our partners connect with that audience and our Twisted Studio is a perfect example of this coming to life,"
Chief Content and Brand Officer at Jungle Creations Melissa Chapman said.
Simon Anderson, former Chief Creative Officer at Market Halls, added: "Food is some of the most loved and dynamic content on the web. Twisted are market leaders in this arena, meaning this ground-breaking crossover between the digital and real worlds will provide a fascinating platform for content and consumer interactions."

The Wild is an internal agency launched by Jungle Creations, described by Managing Director Dylan Davenport as the "antidote to agencies that fail to bridge the gap between the offline and online worlds," The Wild identifies and capitalises on social media trends for their clients. Its client roster includes Kraft Heinz and The National Lottery.

Bolding also clearly understands the necessity to diversify his marketing channels. Craft Factory, which has 21 million followers with 5.6 billion views represents a departure from food and viral entertainment. Meanwhile, Four Nine offers somewhat of a community service by empowering the next generation of women. Its social media channels garner 2.7 billion views from a community of over 14.5 million followers. Jungle Creations' other channel Level Fitness embraces gym culture and is now the UK's #1 health and fitness Facebook page.

Jungle Creations is now venturing into producing its own products. Lovimals
is a media and ecommerce brand that focuses on the owners rather than the pets. Its party trick of offering pet owners personalised socks featuring their beloved animals earned Jungle Creations $1m in its first month. The store has since expanded its product line to bags, towels and mugs.

"We want to make sure that people can experience our brands offline, we want to deepen that relationship,"
said Bolding.
By taking his knowledge of social media algorithms and applying them to ecommerce, Bolding is able to expand Lovimals in the same way he would a digital channel. "We're taking what we know — how to garner huge views and conversion organically — and applying that to paid," he said, revealing that 85% of Lovimal's marketing spend goes towards Facebook and Instagram.

"As platforms mature and more content flocks to the feed they become more pay-to-play, and the algorithm benefits more organic style-content in the paid space. Encouraging organic engagement on Facebook and Instagram drives down CPMs."

Bolding has steered Jungle Creations around the marketing sphere, collecting channels that seemingly bare no connection to each other but are consequently enhanced by being under one powerhouse.

The 29-year-old's journey emphasises the power and potential of acquisitions for media companies looking to grow. Whether your agency starts out as a content producer for a niche sector, expanding your area of expertise will broaden your client list indefinitely. Even creating your own various channels that focus on other fields would greatly enhance your growth potential.

Drawing inspiration of how Jungle Creations stemmed from VT to Twisted, media agencies should consider acquiring verticals that focus on aspects appealing broadly to millennials and Gen Z. On reflection, food content seems glaringly obvious but fortunately the demand for food-related content is not dying down. Coronavirus lockdown has driven even the most amateur chef to put their culinary skills to the test. Therefore, acquiring or building a food porn/recipe channel to inspire home cooking will continue to be valuable with no expiration date.

In an era of millennials and Gen Z's advocating political awareness, media agencies could also consider acquiring verticals that provide 'woke' content. If politics is too controversial or taxing for the overarching brand image, content championing representation such as Jungle Creations' Four Nine will engage users in conversation whilst promoting a healthy image.

Although food and politics are widely relatable, content in these fields is heavily dependent on subjective tastes, cultures and values. Fitness, however, is universally relatable. Of course, there are different aspects of fitness that appeal to different people (IE muscle growth vs stamina) but the sector triumphs in its unconditional demand. Therefore, an acquisition such as Jungle Creations' Level Fitness that pumps out fitness guides/regimes/motivation content would provide a direct avenue to global audiences of all ages, cultures and religions.

Lovimals also demonstrates that niche industry focus can generate substantial revenue streams. The pet industry is notoriously valuable, being worth around $72 billion in the US alone. However, Bolding's lesson here is not necessarily the value of the pet industry but more that agencies can apply their own established formula to their own ecommerce store. Media agency Social Chain also demonstrated this with its acquisition of German online retailer Lumaland. Instead of taking the retailer on as a client, Social Chain acquired them to reap the profits for themselves. Perhaps not an immediate step, especially for a media agency in its infancy, but acquiring or developing an in-house ecommerce store that utilises in-house marketing techniques should certainly be on the cards.

Bolding's lesson in business growth is that growth is accelerated through utilising distinctively different channels under one powerhouse. VT grew rapidly thanks to Bolding's comprehensive understanding of viral content but Jungle Creations expanded considerably more due to its diverse channel accumulation. Creative agencies looking to grow should learn this lesson earlier rather than later.

Image Credit @jungle_creations
Words by Cohan Chew
Portrait by Mustofa Ariss
Capital A is an agency M&A expert. We only work with creative agencies. If you're interested in talking to us about your buy & build strategy, fill out this brief questionnaire.